A fund to raise awareness of cardiac-related deaths in children and provide FREE heart ECHO screenings to children of Rush and surrounding counties in grades 6-12.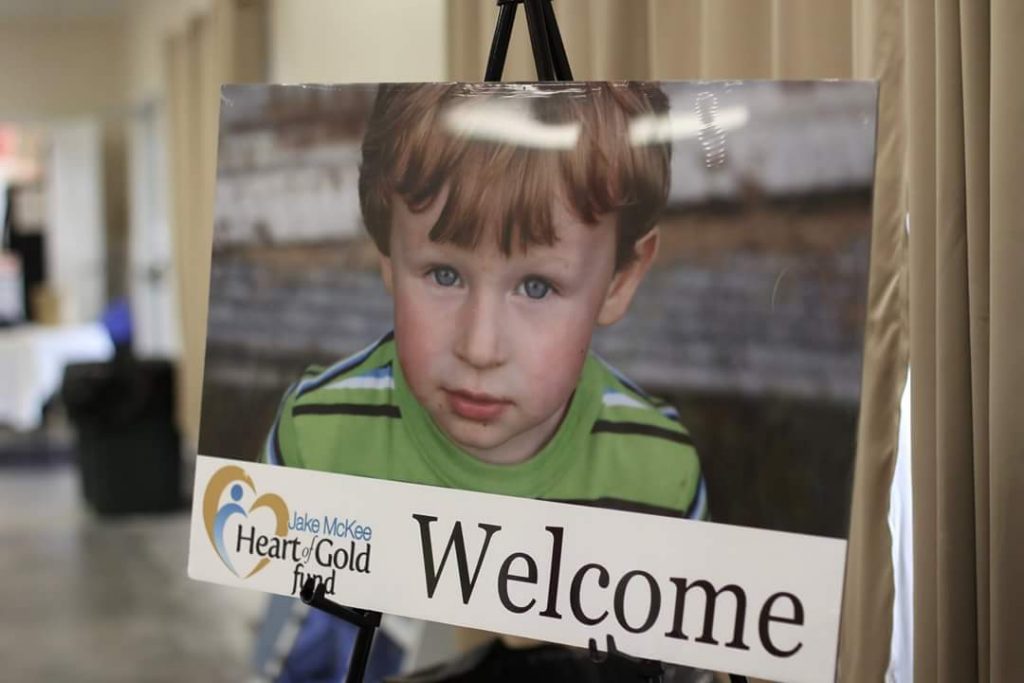 About the Fund
The Jake McKee Heart of Golf Fund was established in April of 2016 by John and Niki McKee and family in honor of their son, Jacob Thomas McKee.
Jacob Thomas McKee (Jake) was a healthy, loving, and spirited 4-year old boy who died suddenly and unexpectedly in the fall of 2015 due to heart-related complications.
Like most healthy children, Jake had his regular well-baby check-ups and annual pediatric visits.  Sadly, his condition could not have been detected even though tests exist; tests that are performed only if symptoms are shown of which Jake had none.  Nationwide, Congenital Heart Defects (CHD) affect nearly 40,000 births per year and approximately 7,200 of those births have critical CHD, according to the Center for Disease Control.
The SADS Foundation explains, "Sudden Arrhythmia Death Syndromes (SADS) are genetic heart conditions that can cause sudden death in young, apparently healthy people.  Each year in the U.S., 350,000 people die suddenly and unexpectedly due to cardiac arrhythmia.  Almost 4,000 of those people are under the age of 35.  One in 200,000 high school athletes in the U.S. will die suddenly, most without any prior symptoms."
Niki, Jake's Mom, shared, "While the statistic of 1 in 200,000 may not be alarming, if your child is that one, it is forever life-changing."
The Jake McKee Heart of Gold Fund provides free heart screenings, to any youth in grades 6-12.  "We are honored to offer this screening to our youth," said Karen Meyer, RMH CFO and RMHF Board member.  "If one life is saved, it is worth everything.  Our thanks go to the McKee family for their generosity in providing this screening to our children."
To be placed on the wait list and notified of the next screening, please call 765-932-7556.