Creating lasting legacies with you since 2005
The mission of the Rush Memorial Hospital Foundation is to establish a partnership with the community to help educate, support, and fund the ongoing healthcare efforts of Rush Memorial Hospital.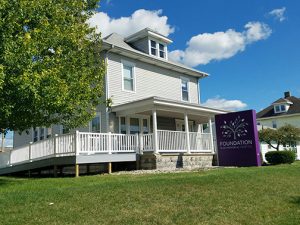 The Rush Memorial Hospital Foundation has a history of making a difference since its establishment in 2005!   Rush Memorial Hospital has evolved since its beginning in 1950 into a rural hospital with big city services and patient care at its forefront.  Through the Rush Memorial Hospital Foundation's donor support of healthcare initiatives at the hospital, we are able to offer a wide range of services that is impressive and continues to grow.
Keeping pace with the growing community needs, however, is a constant challenge. It's a challenge that RMH strives to meet, but not without your help. RMH is a state-of-the-art facility.  It is a state and nationally recognized critical care rural hospital that is focused on the future demanding needs of this community and surrounding communities.  With your help, we can continue to provide the excellent quality of care you have come to expect. Rush Memorial Hospital employees are working for you, but we cannot do it alone. We need you!
We invite you to help us meet the challenge by considering a contribution to our foundation. We pride ourselves in working with donors to find the right vehicle for their philanthropy. Creating community collaborations along with raising awareness about the hospital's growing services is among our goals. Paired with our donor's investment to keep a continuing local hospital that is always "Committed to You.  Close to Home."
Give us a call, send us an e-mail, or stop by our office on the corner of 13th Street and Main Street, Rushville, and we'll be happy to discuss options with you and give you a tour of our facility.
Create your lasting legacy through the Rush Memorial Hospital Foundation!  Make a donation today!