This article was first published in the Rushville Republican on June 28, 2016.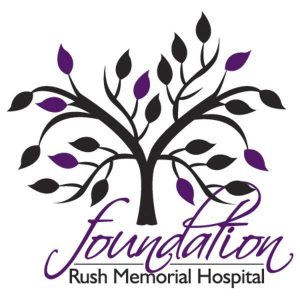 We all have that urge to support a cause or causes that touch deeply the lives of those around us. We can give to help globally, nationally, and locally. Many people today are choosing to give to causes that support our neighbors, friends, and family locally. The Rush Memorial Hospital Foundation is committed to support the vision and mission of Rush Memorial Hospital. As the hospital grows with the assistance of your donations they in turn can provide services here at home that are usually found in larger urban communities.
Your tax deductible donations have helped to provide the Medical Office Building, Pediatric Office Building, supported the Sheehan Cancer Center, the addition of the digital mammography suite, provided local scholarships to graduating RCHS seniors and hospital employees that are furthering their education, provided assistance to local cancer patients in need, supporting the RMH Hospice Care program and expansion of the RMH Surgery Department, and a chapel renovation. In the next few months, because of your generosity, RMH will be providing a shuttle service for RMH patients and visitors and cardiac screening for our pediatric patients.
Your future gifts will ensure that Rush Memorial Hospital will be able to move forward in the continuously advancing field of healthcare. You are making a difference in the lives of local people every day. There are many ways that you can give to the RMH Foundation. Monetary gifts, pledged gifts, memorial gifts, recurring gifts, and planned gifts are some of the ways to support Rush Memorial Hospital. These gifts are given to the RMH Foundation (a designated 501(c)3 nonprofit) then in turn makes them available to Rush Memorial Hospital for their needs. And all gifts are tax deductible which is a reward to you for your generosity and philanthropy. All gifts are acknowledged in writing. There is no gift too small or too large. All gifts impact the health of people right here at home.
If you would like to make a donation to the Rush Memorial Hospital Foundation you can write a check (payable to: RMH Foundation and mark which the fund in your memo section) and addressed to RMH Foundation, 1300 North Main Street, P.O. Box 215, Rushville, Indiana 46173, donate online at www.rushmemorial.com/foundation, or create a lasting legacy with a planned gift by making the RMH Foundation a beneficiary in your will or life insurance policy. Funds available from the RMH Foundation include: General Fund (used for operating expenses of the foundation and any other future projects), Scholarship Fund, Sheehan Cancer Center Fund, RMH Hospice Fund, Wade Weston Fund (scholarships), Brian's Cause Cancer Treatment Relief Fund, RMH Shuttle Fund, and the Jake McKee Heart of Gold Fund.
To discuss your options and answer any questions contact the Rush Memorial Hospital Foundation at 765-932-7568. Your partnership with the RMH Foundation is positively impacting lives every day.