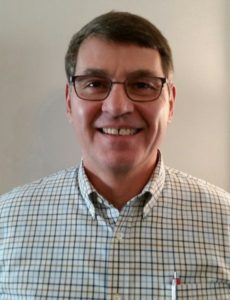 This article first appeared on Tues, January 17, 2017 in the Rushville Republican.
As the Rush Memorial Hospital Foundation Board prepares for the upcoming year they are happy to announce the addition of three new board members. Greg Alexander, Kip Burkett, and Christopher Fogle will be joining the board.
Greg Alexander is the Purchasing Manager at Intat. He and his family are very active in many community endeavors. Greg has been involved in several RMH Foundation events and is familiar with the mission of the Foundation. He comes to the RMH Foundation with a level on enthusiasm that will bring positive energy to the board. Greg and his wife Theresa have two children.
Longtime Rush County resident Kip Burkett is joining the Foundation Board representing the Rush Memorial Hospital Board of Directors. Kip is owner and Pharmacist of the Rushville Pharmacy. He has supported the RMH Foundation in many of the event and causes. Kip's knowledge of the health care field will be very valuable as the Foundation moves forward in 2017. Kip and his wife Debbie have three children and five grandchildren.
Christopher Fogle joins the RMHF Board as chair of the RMH Cultivation Club. The Cultivation Club is the RMH employee philanthropic organization. Eighty-two percent of the hospital employees belong to Cultivation Club. Christopher is the RMH Lean Project Facilitator at the hospital. His organizational skills and connection with the hospital employees will be valuable to the RMH Foundation as they plan their activities throughout the year.
"Each of these new board members brings new enthusiasm, fresh ideas, and new perspectives to the Board. I am so proud to have them be a part of our team. We welcome Greg, Kip, and Christopher to the Rush Memorial Hospital Foundation Board. " shared Faith Mock, RMHF Executive Director.
For additional information about the Rush Memorial Hospital Foundation contact their office at 765-932-7568 or stop by the RMHF office on the corner of 13th and Main Streets.