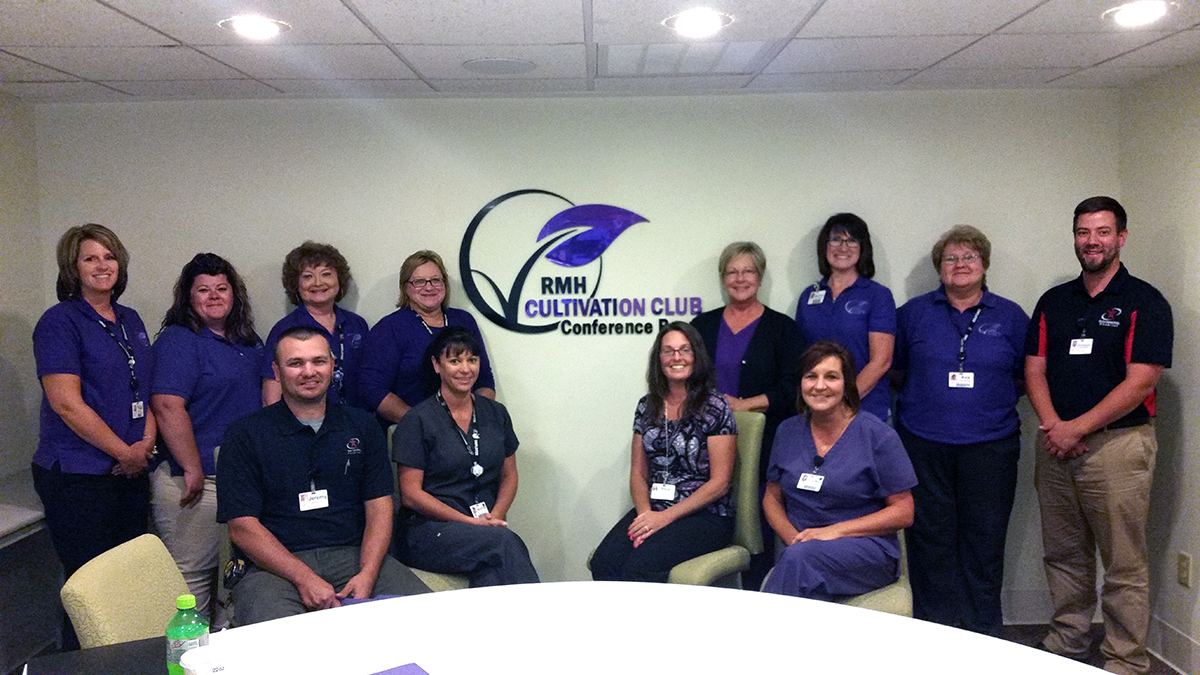 This article first appeared in the Rushville Republican on March 8, 2016.
Ten years ago a group of Rush Memorial Hospital employees saw a need to come together and give back to the hospital and support each other.  The group became known as the RMH Cultivation Club.  The purpose of this organization is to encourage employee philanthropy to the hospital and support morale and employee projects.
The RMH Cultivation Club bi-annually awards
grants to various departments within the hospital.  Some of the grants have included the creation of a coffee shop near Admissions, waiting area at the Cashier's Office, assisted in purchasing needed equipment in Surgery, ER, Lab, Dietary, and other departments in the hospital.  Since its inception the Cultivation Club has granted nearly $170,000 for special grant requests in various departments within the hospital.
Eighty –two percent of the RMH employee force belongs to the RMH Cultivation Club.  This is an outstanding number compared to the national average of employee participation in employee philanthropic organizations which is approximately thirty-two percent.  Jo Paul, Niki McKee, and Rose Houze presently assume the leadership roles for the group.  "The success of the Cultivation Club is due to the ongoing activities we involve our members in and that they see the results of the grants given to the departments.  All of these enhance the positive experience of our patients and work to make our staff feel valued", states Jo Paul, Chair of the organization.
The RMH Cultivation Club provides something for everyone.  Annually they host a candy gram fundraiser, St. Patrick's Day lunch,  Easter Basket auction, tax day goodies, a strawberry shortcake dessert day, Brian's Cause lunch, Pumpkin decorating contest, Thanks-for-Giving dessert bar, the Holiday Extravaganza one stop shop, and the Lights of Love Christmas Tree Lighting.  The group also supports the annual Teddy Bear Clinic, which brings in pre-school children to introduce them to the hospital, the RMH Foundation Bella fundraiser, and Brian's Cause – Together We Can events.
The RMH Foundation is so grateful for the support of the RMH Cultivation Club which includes event and project volunteers and financial support.  Congratulations RMH Cultivation Club on a job well done!